Op zoek naar een leuke teambuilding? Een rustig programma of eerder avontuurlijk? We geven jullie graag een greep uit ons aanbod. Andere invullingen zijn zeker bespreekbaar!
De meeste activiteiten kunnen overal in België of het buitenland georganiseerd worden. Sommigen zelfs ook in of rond uw eigen bedrijf.
Iedere genodigde speelt een actieve rol in dit moordverhaal. Wie slaagt erin de dader te ontmaskeren?? Hilariteit gegarandeerd!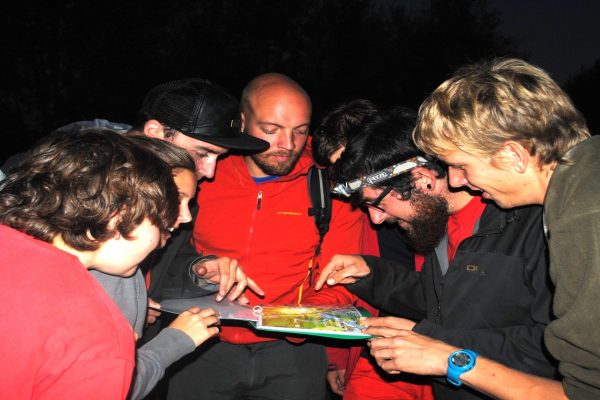 De teams worden gedropt op een ongekende plaats. Vandaar gaan ze op zoek naar de eindbestemming via stafkaarten… Wie kan deze nog lezen? Google zal niet helpen…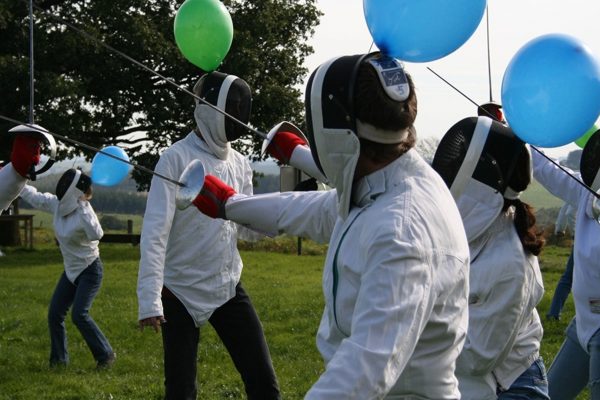 Een ludieke initiatie in het schermen. Super om te zien hoe allen na 1u er weg mee zijn! We sluiten af met een leuke competitie tussen de teams.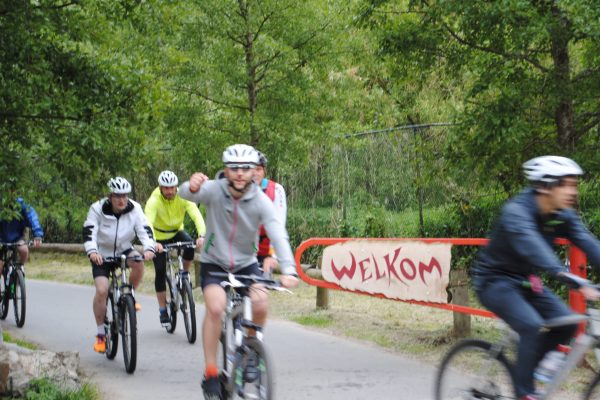 Verwen uw medewerkers of klanten met een mooie fietstocht, optioneel doorspekt met opdrachten of catering. Een pittige MTBtocht of liever een rustige tocht met stadsfietsen of E-bikes?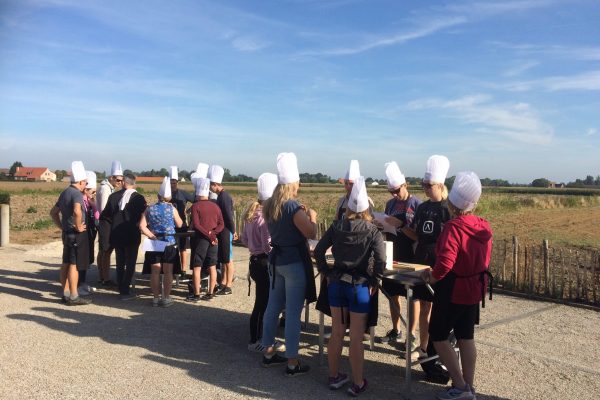 Gezellig samen tapas maken, een originele BBQ, een blindproeverij wijn & chocolade tot een exclusief diner in een authentiek Champagnehuis met een top chef-kok. Lekker genieten!
Workshop parfumdegustatie
Een boeiende geurreis doorheen de unieke parfumwereld. Elke deelnemer zal zijn eigen persoonlijke parfum vinden en ontdekken waarom je parfumkeuze een spiegel is van jezelf.
Veiligheidsdagen voor uw medewerkers? Zowel theoretische sessies als praktijkopdrachten organiseren we graag voor u.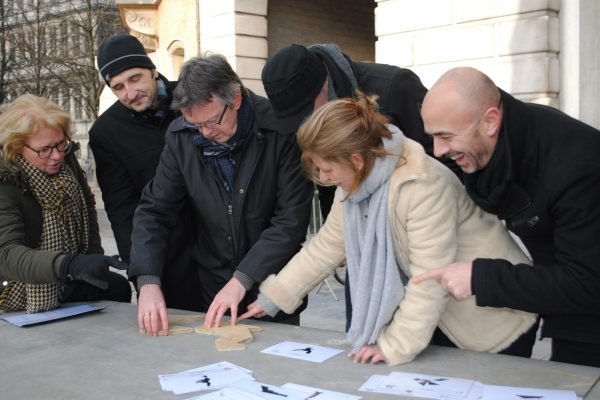 De ideale formule voor gemengde groepen. Elk team bestaat uit lopers en denkers. Samen moeten ze een geheimschrift kraken en om zo een moordenaar te ontmaskeren.
Adrenaline met topsporters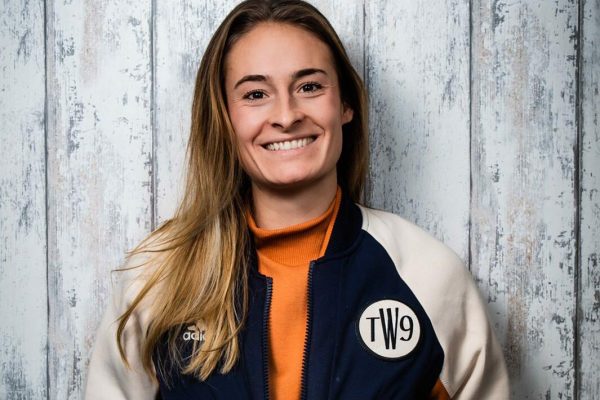 Pimp je event op tot een unieke belevenis. Scoor met Tessa Wullaert; Zelfverdeding met Gella Vandecaveye; fietsen met Johan Museeuw; Trial-initiatie met Kenny Belaey…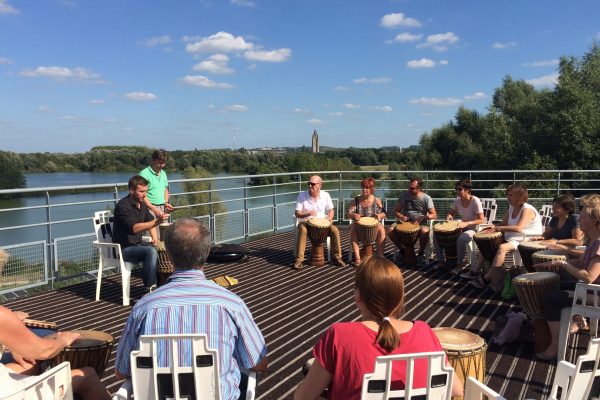 Een interactieve workshop waarbij we de kracht van samenspel ontdekken. Je zal verrast zijn over de energie die het resultaat geeft aan uw team!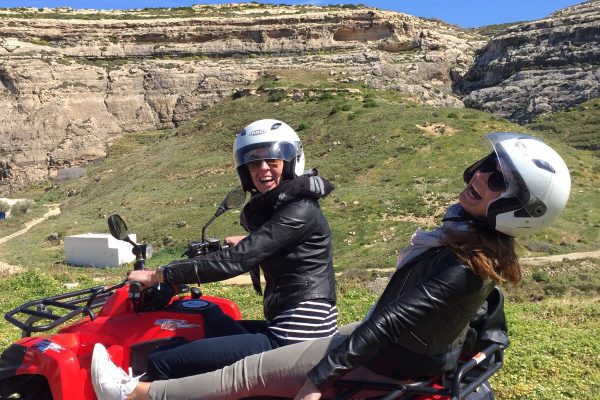 Een segway-initiatie of een mooie tocht met Vespa's. Avontuurlijk parcours met 4×4 of met bugxters. Anti-slipcursus. Of liever Indoor E-karting?
We leren de deelnemers eerst vliegen met een drone, waarna ze het tegen elkaar opnemen in een challenge. Een race met hindernissenparcours; een wedstrijdje pizza's vervoeren…
Back to the Roaring Twenties. Ideaal als entertainment tijdens de apero of als animatie tijdens uw personeelsfeest.
Gewapend met een roadbook verkennen de teams het stadscentrum en wacht hen onderweg ludieke team-uitdagingen. Of ontdek onze formule 'Escape The City' met Ipads.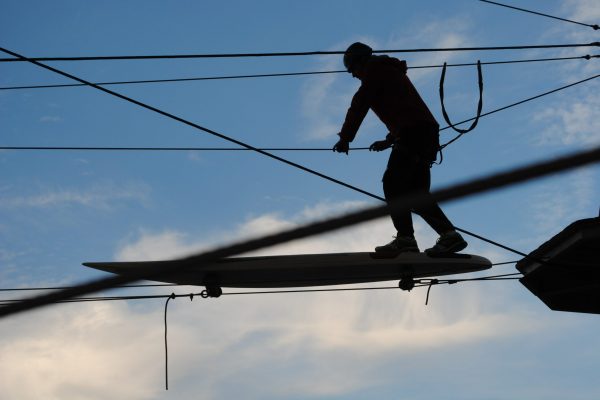 Laserbattle, Archery Tag, Climbing, Deathride, Waterski, rafting, kiting, aperitiefshooting, kajakscrabble….
Een groepsinitiatie met Pro's in een Golfclub. Of verras je team met City-golf; een combinatie van stadsverkenning en golf.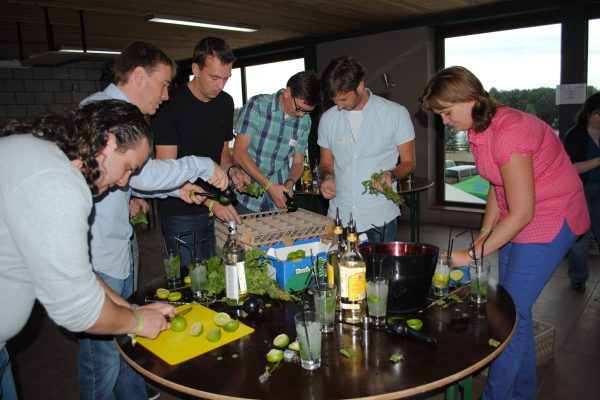 Maak onder begeleiding van professionele shakers je eigen cocktails. Ook workshops met gin of bier zijn mogelijk.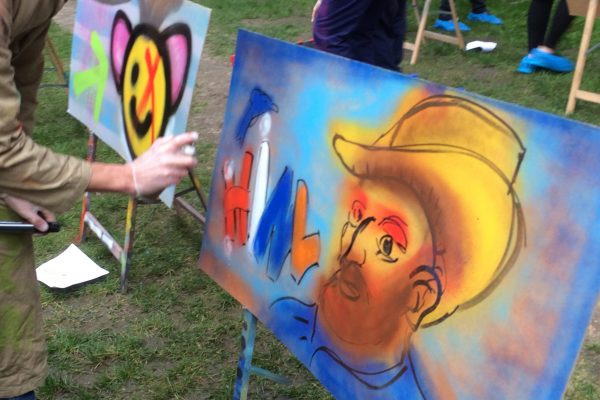 In teams laten we de creativiteit botvieren. Telkens weer verrassende kunstwerkjes! Het thema kan rond uw bedrijf gaan of vrij zijn.
Workshop Business Styling
Een workshop Kleur & Stijl of Dress to Success. Onze experte geeft met passie kledingsadvies!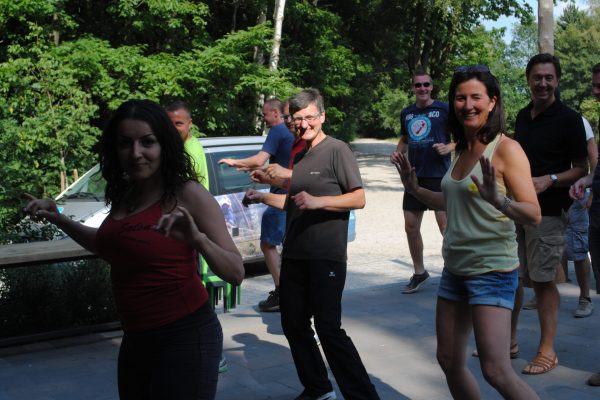 De danslesgever leert allen de basispassen aan; dit komt zeker nog van pas op feestjes! Ook andere dansvormen kunnen aangeleerd worden.
Een leuke carroussel met boogschieten, karabijn, blaaspijpschieten,… En intussen genieten de deelnemers van een lekker glaasje.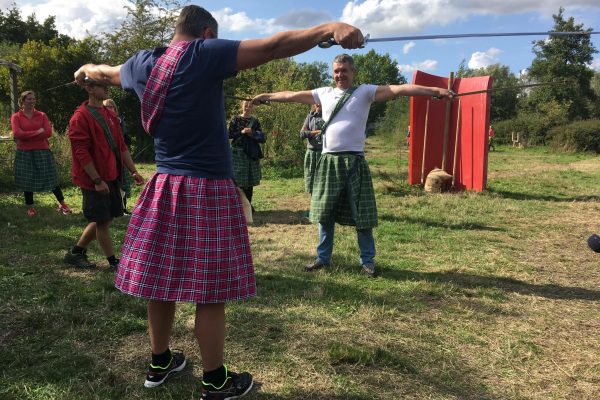 De clans nemen het tegen elkaar op en voeren  opdrachten uit die het doorzettingsvermogen en de samenwerking van de groep op de proef stellen. Ambiance troef!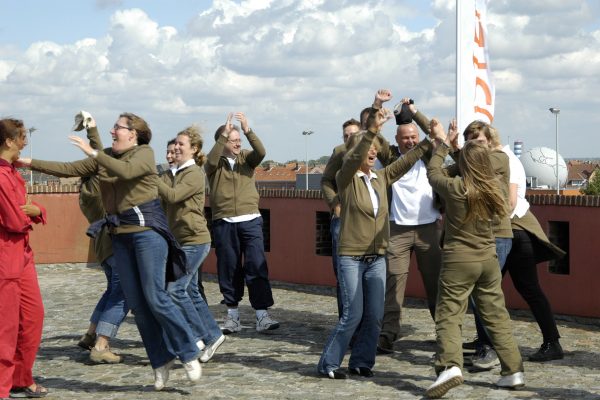 Een leuke competitie in kleine teams, met een mix van denk- en doe-opdrachten. Van heel rustig indoor tot zeer actief outdoor.
In teams gaan de deelnemers, gewapend met roadbook op weg en moeten ze onderweg praktische teamproeven tot een goed einde brengen.
Test je skills op onverharde baantjes. Fun gegarandeerd! Afhankelijk van de locatie voorzien we onderweg ook opdrachten waarbij de teamgeest op proef gesteld wordt.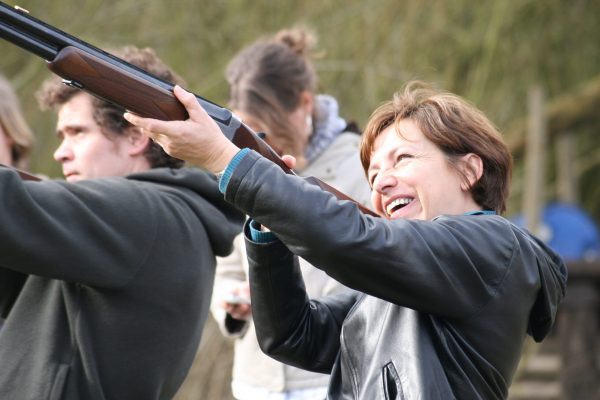 Een sensationele teamactiviteit die gebaseerd is op de jacht. Naast de klassieke sport is ook de variant met infrarood-shooting mogelijk.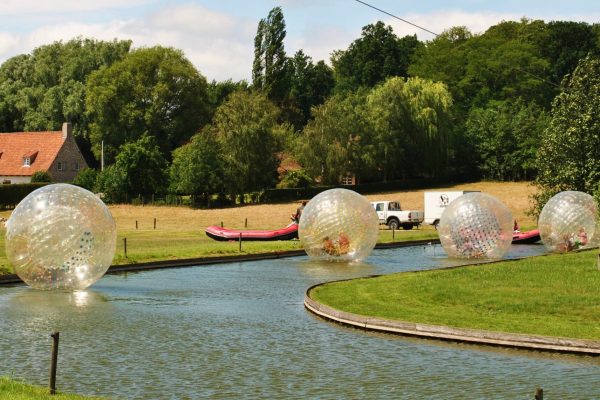 Gaande van een opendeurdag, personeelsfeest, een familiedag, onvergetelijk communiefeest tot een incentive in het buitenland? Contacteer ons beslist!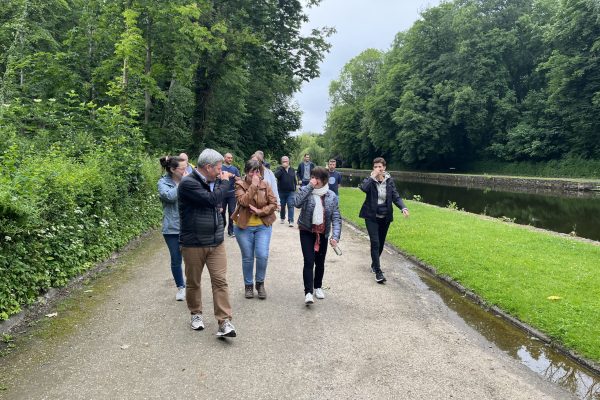 Verhoog het welzijn van uw   team. Training non Verbale Communicatie of Mindfulness : Mindful Walk, Ademhaling, Meditatie en Time To Relax.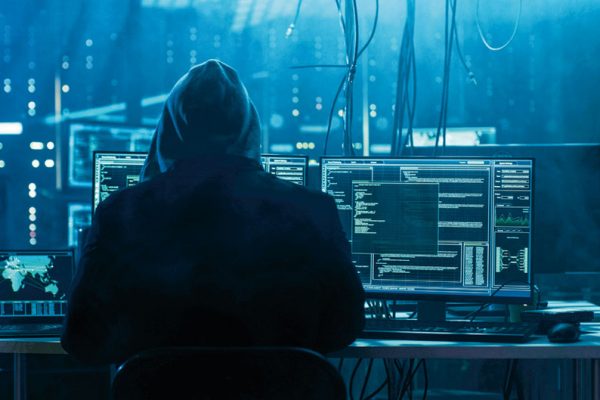 Deze interactieve workshop met experten in Cybersecurity leert jouw team om veiliger te (tele-)werken. Een warme aanrader! Ook andere inhoudelijke thema's zijn uiteraard mogelijk.